Free speech : Smitha Bhandare Kamat, the cartoonist committed and inspired : When freedom of expression rhymes with compassion !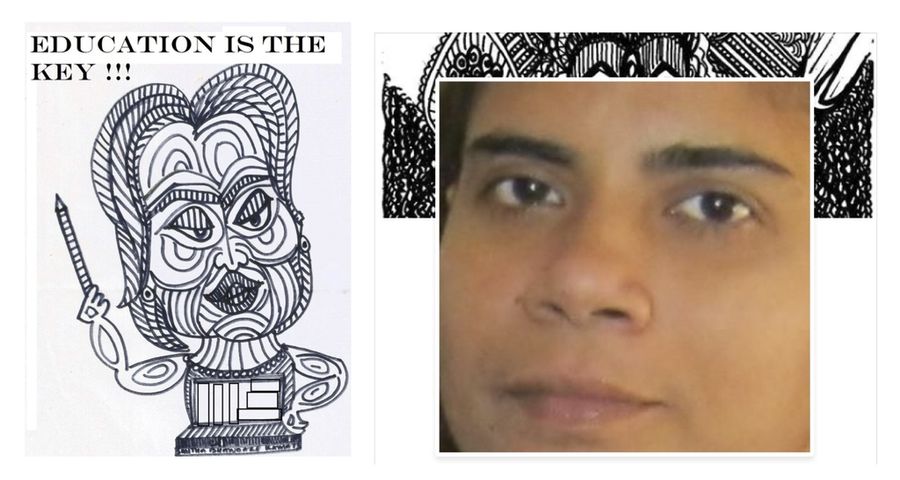 Smitha Bhandare Kamat lives and works in Panaji, the capital of Goa State, India. Associate professor at S. S. Dempo College of Commerce and Economics, she has received numerous awards and recognition for her commitment to the cause of women, children and education. However, instead of this popularity, she prefers the calmness of an intimate life in which she draws her inspiration for writing and drawing.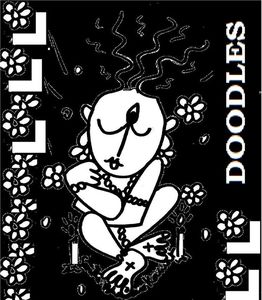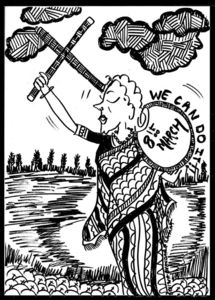 Her facebook site is entitled, »A moment in time-Doodles and more« , in French: »Gribouillages du moment. » She never stopped making doodles from a very young age, decorating the pages of her school notebooks… Today, some of them have been used as greeting cards to celebrate Women's Rights Day, by the I. G. N. O. U. Women's Studies Department, others are published in magazines such as « Goa Today ». They express an expert look at current events, a profound knowledge of Indian society, its history and, at the same time, a personal and intimate feeling of compassion for all forms of suffering, a feeling that constantly inspires her « doodling ».
 Smitha Bhandar Kamat agreed to answer our questions and we warmly thank her for that.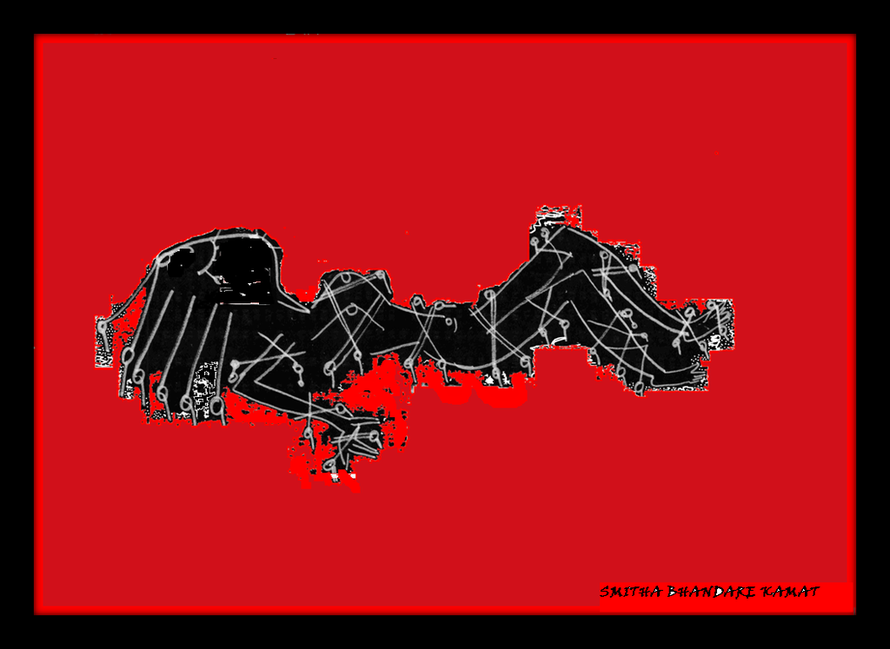 Valérie Direz – Would you please tell us a little bit of your personal story, who are you Smitha ?
Smitha Bhandare Kamat – Publicly, I'm an educationist, columnist and a cartoonist. But, intrinsically, I'm a dreamer, a misfit of sorts and a very private person, you can say almost a recluse. I respect my space and those of others, given the option, I rather read, write, draw, listen to soft music than socialize. I love children and animals. I get terribly upset when children or women are abused in whatever form or manner and I express the same in my writings or drawings, which in my opinion is subtle and restrained rather than effusive and overpowering. A lot of factors are at play with this inexplicable feeling of inadequacy, yet it serves as a strong factor to improvise and move forward.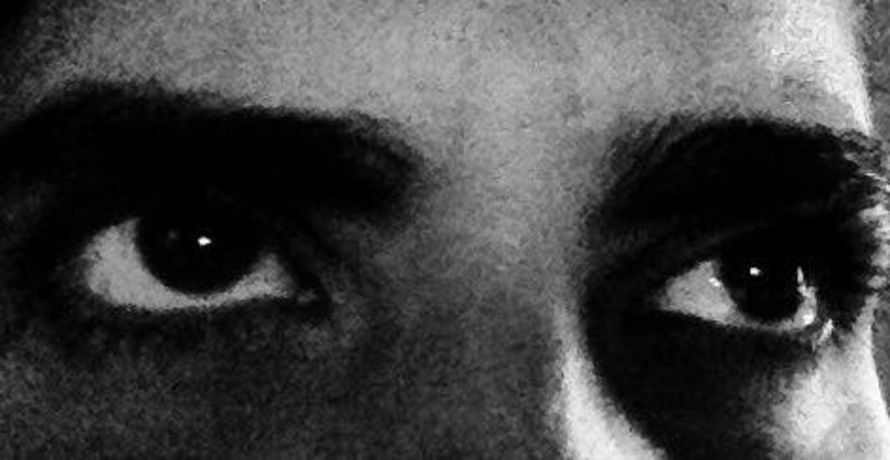 V.D. – Artistically speaking, you are a "self made women", your school books from the beginning were full of "doodles". But in 2016, your work was selected  for the exhibition of Indian Institute of Cartoonists, Bangalore, and the Kerala Cartoon Academy's 'CariToon 2016'. One of your works was also used as greeting card by Women's Studies Department-IGNOU. In May 2017, your book on socio-political cartoons was released by the Indian Institute of Cartoonist, Bangalore.  What was your personal path, how did you manage to become a part of the Indian women cartoonists world?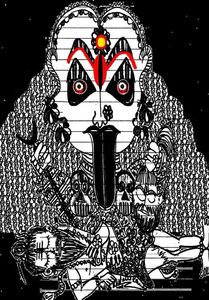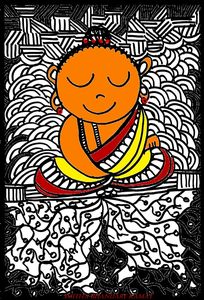 S.B.K. – Art runs in the family, it comes as easy as breathing and yet I never ever even in my wildest dream visualized myself anywhere close to being a cartoonist someday.  Having said that, let me confess, I'm loving it. It's creatively and intellectually   challenging venture. In this regard, it was the local publications and particularly, the social media that played an important role in showcasing my art and cartoons and one led to another and with it came the acceptance and acknowledgement. What had started off as a means of unwinding at the end of the day turned and took shape into something more positive and constructive and I'm glad for the turn of events.
V.D. – Among all the cartoonists who send us their drawings, you have been one of the first, can you tell us where do women's rights stand today in India ?  Is gender equality an important social debate? Do you agree whith Sharmila Tagore, the famous veteran actress that the situation won't change unless the parents bring up their children considering :"that a girl is in no way inferior than a boy". Do you think that education is the solution to overcome the power of traditions ?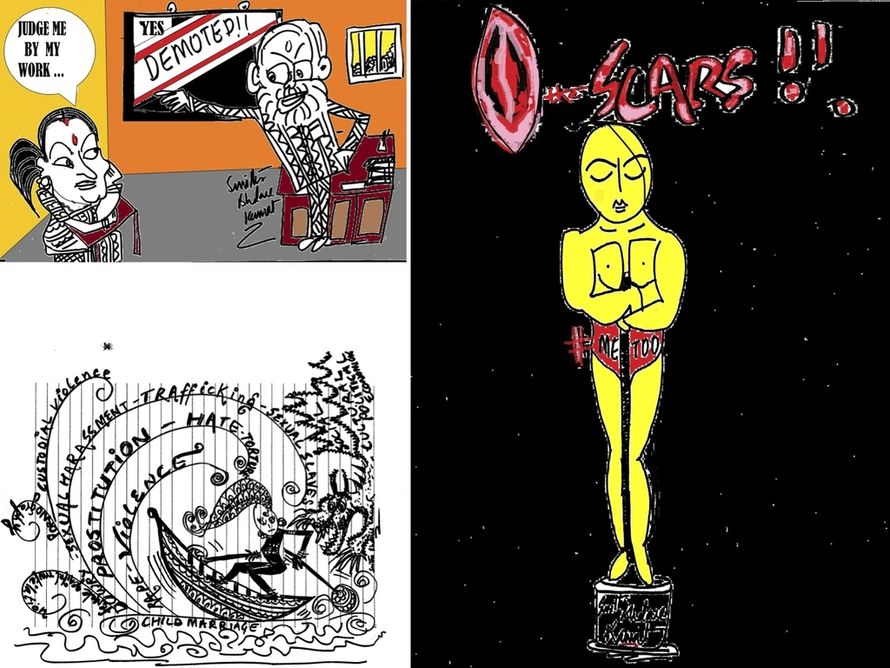 S.B.K. – Hope has its reasons; I draw my hope by going back to my roots, I selectively look at the early Vedic times when, women were held in high regard and respect, it was an egalitarian society then. Yes, I like to delve on this fact, as this reference serves as an oasis in a desert of bigotry,   it talks about our civilization that respected it's women and I think it's important, to know that our ancestors did not relegate women to second position or ill-treat them. Regrettably, somewhere down the line the picture got distorted and the equation went horribly wrong.  Today in spite of the Indian Constitution  granting equal rights to women, yet due to deeply entrenched patriarchy and extensive misogyny  our women face discrimination, violence, inequality, inequity. And yet, everything is not lost we have women holding high posts and are globally successful. Yes, they are few, but they offer a ray of hope for the others. In this context, I very much agree that education plays an important role in empowering women. Knowledge sets not just the mind free but the spirit too, making women strong and independent in more ways than one. Furthermore, the    upbringing and nurturing of the young minds  w.r.t  gender equity, equality  should without doubt begin at home, supplemented by formal education. In this day and age,  social media is playing a significant role in gender debate raging in our country and is influencing the youth. Gender issue as such is a collective wound that inflicts our society and at best it needs to be handled with compassion and a change in the mindset and we are working in this direction. The government, media, N.G.O.s and the general public are truly stirring up to the fact that a society that does not respect it's women will sooner or later perish.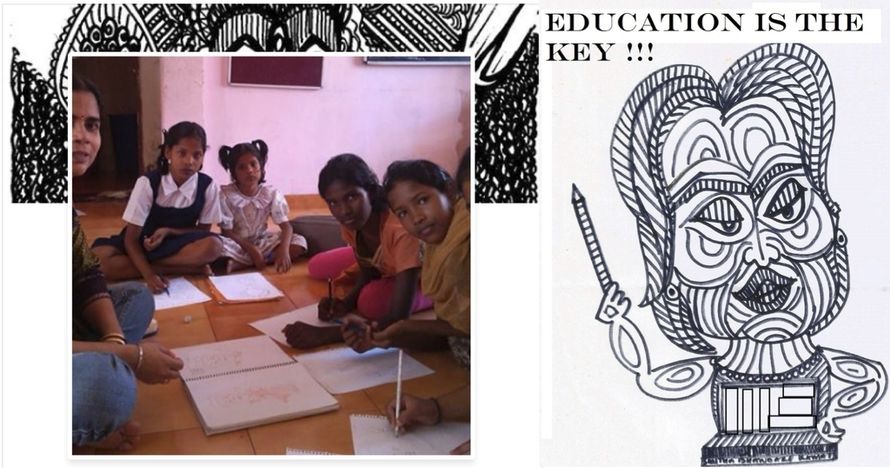 V.D. – In 2015, 12 people working for Charlie Hebdo, the French satirical paper, died in terrorist attack. Since that tragedy , freespeaking and its limits are obviously a matter of  conflicting debate in our country. According to Indian people what is the definition of free speaking and what problems does this idea encounter in its implementation?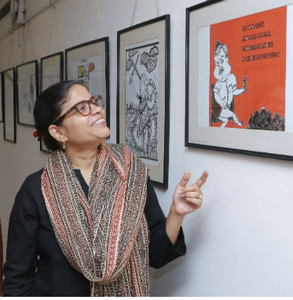 S.B.K. – Charlie-Hebdo tragedy was probably a turning point in the history of cartooning, redefining art and artists. It had a ripple effect that knitted societies across the globe, bounding mankind and demanded   soul searching.  In the Indian context, India is appreciated for its diversity, which  is the soul of its pluralistic society. We have innumerable customs, traditions, religions, languages which is both charming as well as challenging. Presently, we as a nation  are in an era where 'There are more truths than one' is registering. Views, counter views, conflicting views from different quarters/ideology are aired like never before. Again social media is playing a crucial role in facilitating civic engagement and collective action.  Article 19(1) (a) of the Constitution of India guarantees to all its citizens the right to freedom of speech and expression. Nonetheless, we have instances where cartoonists are put behind bars, films and books censored/banned, creativity curtailed. Yet, it does not deter  the culture of   protests and remonstrations; people in general and media in particular  by and large exercise their  freedom to express and stipulate their issues be addressed. It's  the faith in the Constitution, the personal and societal freedom  it guarantees that enables this secular democratic republic to grow and evolve.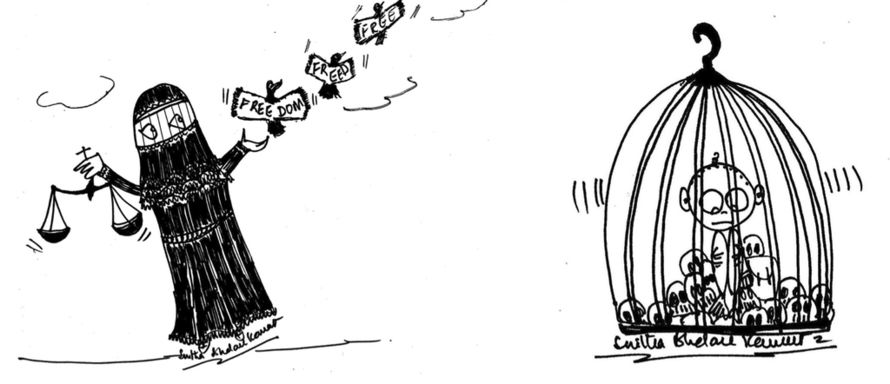 V.D. – You said : "Cartoons have become a strong medium and everyone interprets a work in different ways. "Unfortunately, cartoons may not necessarily trigger smiles and laughter but also violence and death" could you tell us your personal feeling, as a cartoonist are there any issues or fields that you do not want to cover and therefore do not comment on in your drawings and why ?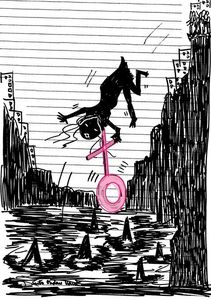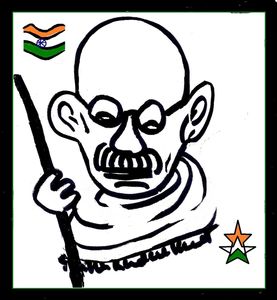 S.B.K. – My book on cartoons is aptly titled 'With a pinch of salt'. I think we have somewhere along the line lost the fine art of laughing especially at ourselves. It is easier to laugh at others, it's equally easy to condemn and much more easier to judge. Unfortunately, we seem to be in troubled times, viciously gripped in this futile  sense of intolerance and insecurity. Yes, as a cartoonist, I refrain from drawing cartoons pertaining to religion not because I fear death or violence but rather because as a practising Hindu my own religion preaches 'Sarva Dharma Sambhava', which means all religions/Faith are equal and these varied Faiths are nothing but different means to the ultimate  spiritual goal.  A tenet that advocates mutual respect and harmony. This was practiced not just by our sages and great personalities like Swami Vivekananda and Mahatma Gandhi  in the past, but even today   by and large it is very much prevalent in our day to day lives and in every walk of life, irrespective of faith. I believe, cartooning is a double edged weapon to be used diligently and moreover responsibly. I like to use it as a tool to heal the world…to conclude with Richard Rohr quote-" Those who are not ready to deal with the pain underneath, become incapable of compassion—for that is where compassion comes from—holding the pain of the world. »
Entretien réalisé par Valérie DIREZ
Smitha Bhandare Kamat is a member of the International Committee of Cartoonists who has joined our project of a touring exhibition : "The sharp end of the pencil : women's rights! Exhibition of Caricatures, political cartoons and freedom of expression" which Le Crayon is organizing for 2018 in partnership with France-Cartoons and the Festival du Dessin de Presse et de la Caricature de l' Estaque (FIDEP).
Smitha in key dates :
29th May 1995 : Lost her father in a road accident. « I had not wept but that unfortunate event triggered the birth of the writer and poet in me. »
1999 : Joined the teaching profession.
2009 – 2011 : Socio-political cartooning for Herald newspaper under 'Smile with Smitha'
2011 to 2014 : – Women and children issues cartooning for Evescape under 'Evestoon'
2013 till date Cartooning and Illustrating for Goa Today under Last Laff and generally for articles.
2017 : She was invited by Indian Institute of Cartoonist to exhibit her cartoons in May 2017.
2017 : Bestowed with the State Award by Government of Goa in the field of education.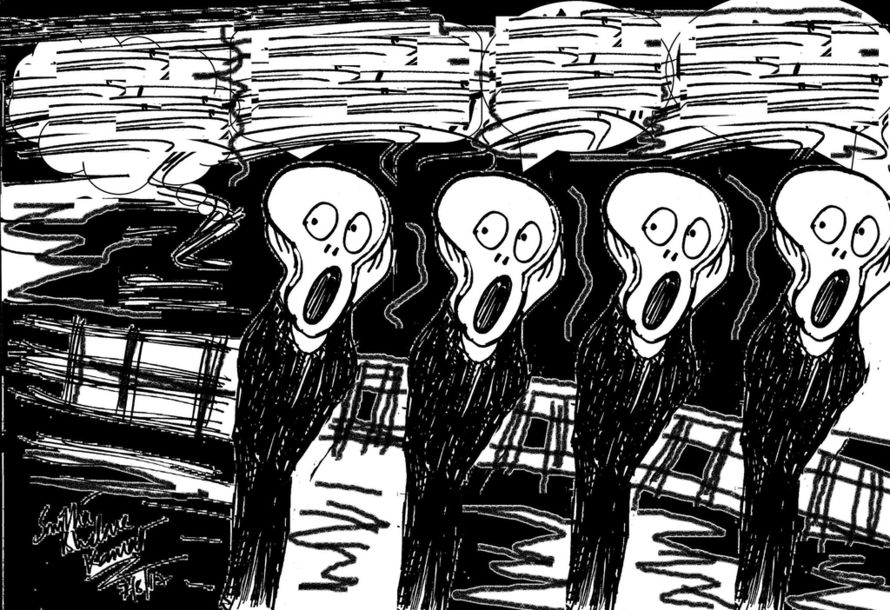 RUMPEN-ZEAL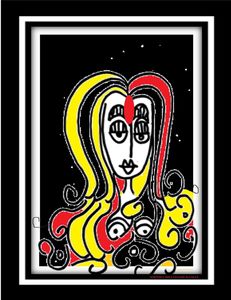 I'm quarantined in a lofty, forlorn tower
my mobility restricted and so is my mind.
My sexuality is thus defined…
Am I not cautioned of my body ?
-the perfect site for territorial fights
to make truce with such invisible verity..
In the mundane, maddening matrix of time.
It's my tresses that ensures my sanity.
Tresses that keep me busy and probably alive;
I brush and fuss over them
innumerable and untold times,
As if  I've an obsessive compulsive disorder of sorts.
And in the dead of the night
How often do I speculate…as the moon peeps out
much like the monotonous, singular option.
Disengage from my learned ritual
a painstaking ritual of self extricating pleasure,
the rhythm of disentangling and untangling
he long never ending golden tresses,
chop them off a voice appeals,
scythe like the umbilical cord
and embark on my life all over again.
         Poem of Smitha Bhandar Kamat
BEAUTY, BEAST AND ME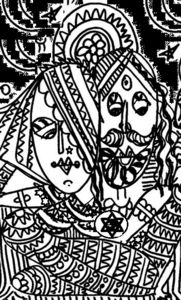 Why should I be made to forfeit my life,
and learn to be devoted to a fiend ?,
And for such an out of the ordinary act,
neither was there any rationale
nor any sense in effecting.
The game progressed and evolved,
I was pushed into the insensitive  exploit.
Not a soul sought my   permission.
Nobody essentially felt the need.
On the contrary my entreaties were reduced to naught.
My unassuming temperament became cause of my humiliation,
Should I not have stood my ground,
and would that not have made  my father proud?.
No that was not how it was meant to be,
I have no identity…
Threatened and warned,
cajoled, told and retold…
'Destiny has its self-seeking ways,
where there is neither hope nor escape'.
Poem of Smitha Bhandar Kamat
ALSO IN THE « FREE SPEECH » SECTION : 
– Il était une fois Samya Arabi.
– Samya Arabi ou la graine de l'espoir.
– Le dessinateur Pierre Ballouhey.
– Smitha Bhandare Kamat, engagée et inspirée : Quand Liberté d'expression rime avec compassion !
– Smitha Bhandare Kamat, committed and inspired : When freedom of expression rhymes with compassion !
– मुक्त संवादः स्मिता भांडारे कामत, बांदिलकी आनी उर्बा आशिल्ली व्यंगचित्रकारः जंय व्यक्तीस्वातंत्र्याक मेळटा करूणेची जोड!
– Cécile Bertrand Un humour qui frappe toujours au centre de sa cible.
– Camille Besse vous souhaite « ni Dieu nichon! »
– Marie-Thérèse Besson, Grande Maîtresse de la Grande Loge Féminine de France.
– Angel Boligan, le dessinateur de presse qui aurait voulu signer Guernica.
– Le dessinateur Fathy Bourayou.
– « Green is good » pour le journaliste indépendant Bruno Caïetti
– Cambon ou l'art de la pandémie.
–  La caricaturiste Cristina s'engage pour les doits des femmes
– A cartunista Cristina Sampaio em defesa dos direitos da mulher
– Liza Donnelly place 2018 sous le signe des droits des femmes.
– Liza Donnelly is dedicating 2018 to the rights of women.
– Faujour, « le Pitbull du dessin de presse. »
– Il était une fois à Nuit Debout : le Groupe Cachan.
– Saad Hajo, dessinateur syrien en exil.
– Le Théâtre, c'est la liberté d'expression la plus aboutie ! Flore Hofmann, metteur en scène, nous en parle avec passion.
– Le F.N. au bout du crayon de Jiho.
– Nadia Khiari, alias Willis from Tunis.
– Nadia Khiari et son chat Willis, l'ardeur au service des femmes et de la liberté d'expression.
– Le réalisateur Olivier Malvoisin.
– Stéphane Manier de Reporters sans Frontières.
– Richard Martin, le seigneur du Toursky.
– Un trait pour faire bouger les lignes ! À la rencontre de Mitu, la caricaturiste bangladaise.
– Draw to move the rows ! Meet Mitu, the cartoonist from Bangladesh !
– Gustave Parking, le clown poète
– Picha, l'interview, ou comment rire de tout (Une vidéo du Crayon)
– Le F.N. au bout du crayon du caricaturiste Placide.
– Kianoush Ramezani, un homme libre.
– Bernard Rodenstein, le chemin de la fraternité.
– Le caricaturiste Jean-Michel Renault confronté à l'affront national.
– Pour Swaha, caricaturiste Franco-Libanaise, le dessin de presse est une arme à la puissance redoutable.
– Trax, la Pasionaria du dessin de presse.
– La caricaturiste Trax bouscule les conventions !
– Fawzia Zouari, un Islam éclairé.